Gluten Free Mexican Turkey Lasagna
A friend of mine came to visit to help me one evening, and I asked her if she could surprise me with a new idea for a Gluten free recipe. Here's what she came up with. It was delicious and not hard to make. So here is Summer Myers and her recipe.
Most people look forward to the huge Thanksgiving family meal with the turkey, mashed potatoes, gravy, etc… I always looked forward to the day after when my mom would use the leftover turkey and make her Mexican styled turkey casserole. Now I like to make it for my family.
The great thing about this recipe is that nothing has to be exact. You can add cilantro and tomatoes like we did, you can use different types of cheeses (we used pepper jack and sharp cheddar this time), you can use cream of mushroom soup instead of chicken soup and you can use chicken instead of turkey.
Ingredients:
Corn tortillas, cut into strips
Half an onion, diced
Small can of diced green chilies
Small can diced olives
1 can cream of chicken soup
Chopped cooked turkey (about 2 cups)
Grated jack cheese (about 2 cups)
1/2 cups cilantro
2 small tomatoes
Salt and Pepper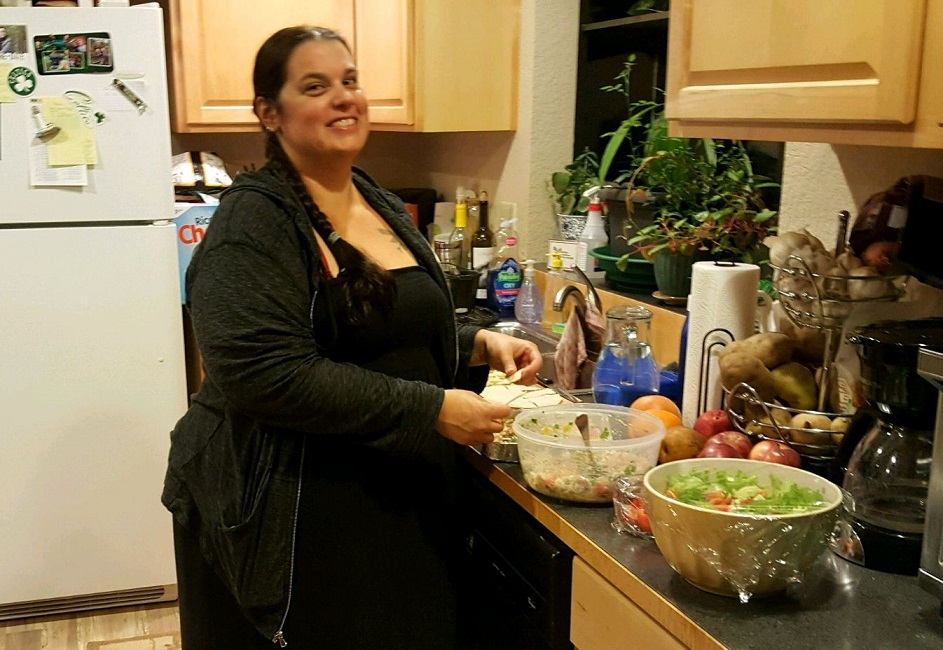 Mix the turkey, chilies and onion with the cream of chicken soup. Add salt and pepper. Set aside.
In a casserole dish, lay the first layer of tortilla strips on the bottom. Top with 1/3 of the turkey mixture. Then top with 1/3 of the cheese.
Repeat layers so that there are 3 layers. (You can do less or more layers depending on amount of ingredients and size of dish).
After last layer of cheese is on, top with a few tiny bits of tortilla and the olives.
Bake in the oven at 350 for 30-40 minutes.
Make it even better by serving with salsa, avocado and sour cream.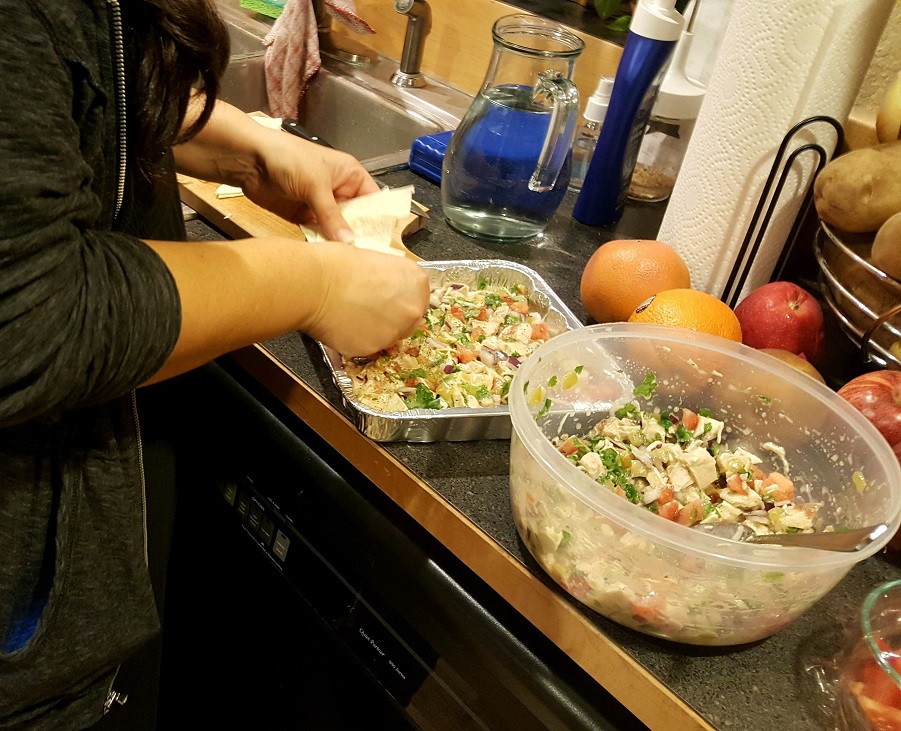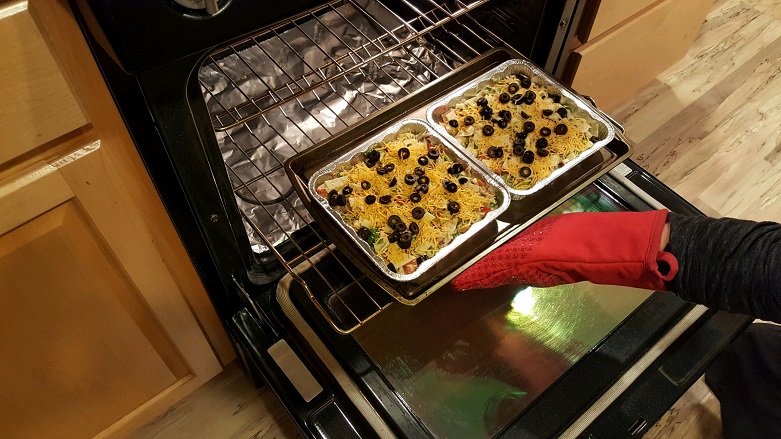 And here is my other friend Brenda who came over to enjoy the recipe with me. She thought it was great!